Soft Gelatin Capsules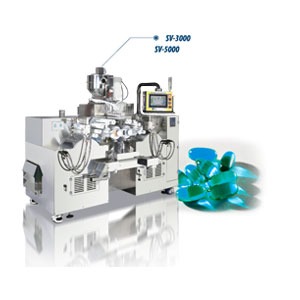 Installed capacity of 1 million capsules a day. Sky - Softgel (Korea)high speed 12 inch servo driven machine. It is the latest softgel manufacturing machine and the only one in India.
Advantages of Auto servo machine SV – 3000
Auto servo motor driving system-Germany.
Auto Dre roll adjustment. (Auto zero point setting)
No need timing gear.
Auto fill weight adjustment.
Production parameter memory system.
Auto gelatin thickness adjustment. (Option)
Auto filling time adjustment.
Precise fill weight.
Excellent sealing rate.
Huge output.
Site Designed and Maintained by PEXATEK